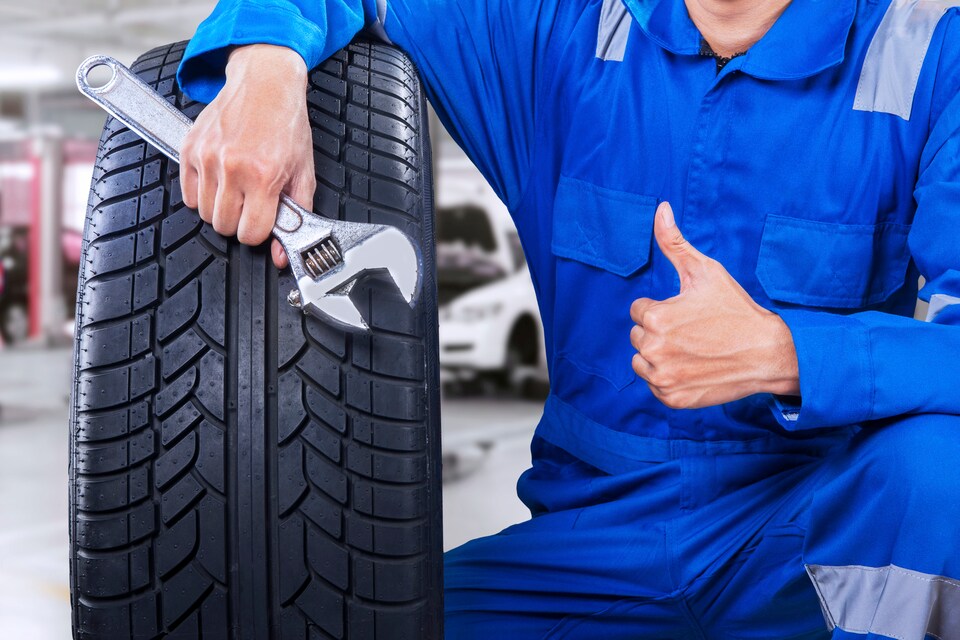 ​
When your Audi vehicle requires routine maintenance or auto service, you'll want to bring it somewhere that not only knows how to get the job done, but also has the Audi-specific specialty tools and technology to have it done right. Here at The Collection Audi, our trained Audi technicians are prepared to offer you the experienced service that your Audi car or SUV deserves and will do it right the first time.
Let Us Take Care Of Your Tire Related Service
While there are many maintenance and service issues that our The Collection Audi service center can take care of, perhaps our most common issue is tire related services. These can include tire changes, tire rotations, tire alignments, and tire repairs. Our service center is prepared to deal with any Audi tire related service and will save you more of your hard-earned money and precious time by scheduling an appointment with our service center.
For example, if you're looking to have your tires rotated, you can go to another mechanic, but, unless they have the proper Audi re-calibration tools for your car's sensors, they won't be able to finish the job. Don't go from one garage to another, schedule an appointment with us and allow us to have it finished all in one shot.
Ready To Schedule Your Next Service Appointment With The Collection Audi?
If so, then feel free to use our online scheduling tool and find the time and date that works best for your busy schedule. We'll pencil you in and get you in and out in no time.