New Audi SQ5 SUV Near Miami
The Highly Sought-After Luxury Sport SUV in Miami: The New Audi SQ5
Drivers looking to invest in a luxury sport SUV will find everything they desire in the new Audi SQ5 at The Collection Audi. This new model takes driving to a whole new level with its sporty performance and opulent cabin full of ingenious tech features and high-end craftsmanship. Whether you go with the Premium, Premium Plus, or Prestige trim, you'll find that this SUV makes for a worthwhile investment.

Due to ongoing parts shortage issues impacting global production, the availability of some equipment, options or features may be limited. Please contact your local Audi Dealer for more information, and be sure to verify the vehicle you purchase includes all expected features and equipment. Thank you for your patience as we work to navigate these limitations.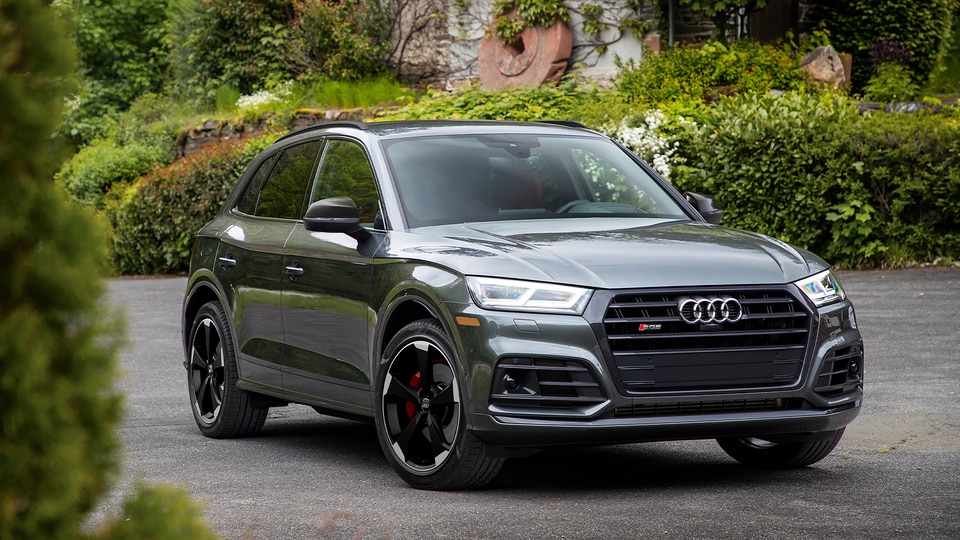 Thrilling Performance
While the new Audi SQ5 only features one powertrain option, it's all you need for an exciting driving experience around Coral Gables. The peppy turbocharged V6 engine produces 349 horsepower and 369 pound-feet of torque, meaning you'll feel the energy when you press down on the gas pedal. It also comes standard with all-wheel drive, which aids in quick acceleration and traction when you need it most.
On top of providing an energetic driving experience, the new Audi SQ5 also boasts an incredibly comfortable ride. The useful suspension system keeps bumps and other road imperfections from disturbing you and your passengers. And the precise steering adds to the sporty feel of this SUV as it gives you confidence and control when taking corners.
Innovative Technology
The new Audi SQ5 boasts a lavish cabin, which comes loaded with high-tech features that add both convenience and safety to your explorations. One feature that highlights this SUV's advanced design is the included signal booster. This technology combines your phone with the vehicle's antenna for improved reception while on the road. There are also several standard advanced safety features, such as automatic forward and reverse emergency braking and blind-spot monitoring.
Learn More at The Collection Audi Today
Visit our dealership today to take the new Audi SQ5 for a test drive to see how much it will improve your daily travels. While you're here, the experts in our Finance Center can tell you more about the competitive leasing and financing options we have to offer.
Make an Inquiry