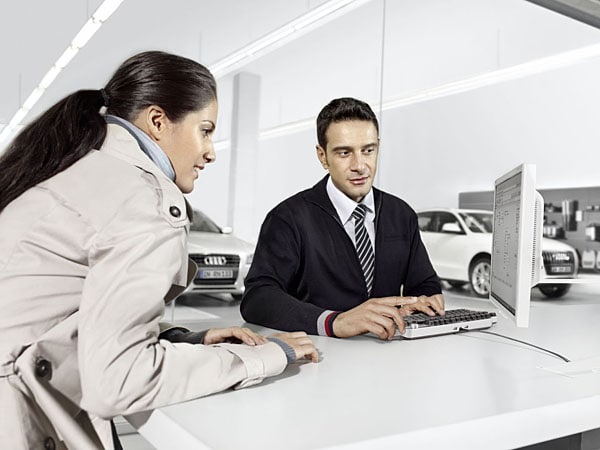 Lease Your New Audi Vehicle Today
Have you been eyeing that Audi A3, A4, A6, A7, Q3, and  Q5 but aren't quite sure if you can afford a monthly car payment right now? The good news for our Doral, Miami, Hialeah, and South Miami customers is that with an Audi lease you can expect lower monthly payments and many more perks. Whether you love the idea of a new Audi model every few years or you like the idea of not having to commit for half a decade, there is an Audi lease that is perfect for you because you pick the terms.
In addition to finding a lease, you can discover some more savings through our dealership specials and Audi incentives to give you a variety of leasing terms that provide you with flexibility to enjoy your vehicle. So what can an Audi lease do for you?
Explore The Benefits of Leasing
With a lease, you can enjoy a new car every few years, allowing you to take advantage of the latest features and technology
Monthly payments are lower on leased Audi models because you are paying for only a portion of the vehicle's cost
Buying is still an option if you decide to pursue it after the lease terms are up
You can choose lease terms that best suit your lifestyle and budget at that time
For more information on leasing your perfect Audi model, contact our team here at The Collection Audi and discuss the variety of financing options you have available to you. Our team has been through the financing process numerous times and have built up a relationship with the credit unions nearby to get you the package that best suits your budget. Contact us today with your concerns or questions and discover the freedom of the open road while driving an Audi model.