Dive into the Exciting New Audi A5 at The Collection Audi
If you're eager to add some luxury to your daily drive, the stylish new Audi A5 has plenty to spare. Not only that, but there's an A5 model for just about everyone. The A5 features a fabulous array of trim levels, and it's available in one of three body styles. Add exceptional performance and plenty of cutting-edge tech to the equation, and you have your answer to your luxury car needs: the Audi A5.

Choose the Body Style that Suits You Best
The new Audi A5 is available in one of two body styles, including the Audi A5 Coupe, Audi A5 Sportback, and Audi A5 Cabriolet. The A5 Coupe features a sleek two-door design that is an excellent choice for drivers looking for an eye-catching, streamlined car. The A5 Sportback offers a sporty look to go with its cargo-carrying capability. The A5 Cabriolet is ideal for drivers hunting for the thrilling open-air freedom of a convertible. So, if you're looking to take advantage of Audi power and luxury, you can do it your way with a range of body styles to explore.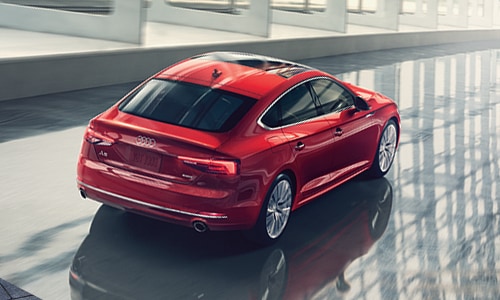 Driver-Oriented Interior
The Audi A5 is designed for your comfort. Every detail of the interior is crafted to improve your driving experience. Between the plush ergonomically designed seats, premium materials, and user-friendly layout, you and your passengers might just find yourselves looking for reasons to climb into the Audi A5 and go for a drive. You can also take advantage of an available interior lighting package and other options to tailor your experience even more.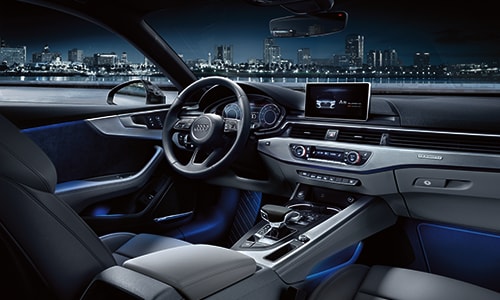 High-Tech Luxury and Convenience
The Audi A5 offers an incredible array of tech features, such as the available Audi virtual cockpit plus, which comes with a 12.3-inch screen and a variety of display modes to help you track important information about your trip. You can also enjoy the infotainment system, which features a 10.1-inch touchscreen and an easy-to-use smartphone-like interface. Other available features include a Bang and Olufsen sound system and a variety of advanced driver-assist features.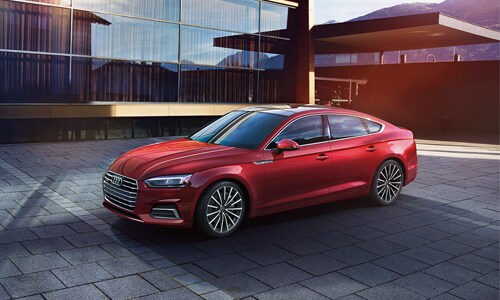 Thrilling Performance
The powerful engine that drives the Audi A5 can yield up to 261 horsepower and 273 pound-feet of torque for an exhilarating and dynamic driving experience supplemented by the refined quattro® all-wheel drive system. The Audi A5 has enough pep in its step to push it from zero to 60 miles per hour in around 5.4 seconds, which you're sure to feel when you put the Audi A5 to the test on the open road.
Trim Levels to Suit Your Needs
The Audi A5 offers a trio of trim levels for you to choose from, including:
Audi A5 Premium: Offers the innovative MMI® touch display system, a lane departure warning system, and wireless Apple CarPlay.
Audi A5 Premium Plus: Builds on the Premium trim with LED headlights, the Audi virtual cockpit, a top-view camera system, and more.
Audi A5 Prestige: Supplies upgraded LED headlights, an MMI Navigation plus system, a head-up display, ventilated front seats, and more.
Find Your Audi A5
Explore our diverse selection of Audi A5 models here at our dealership. We can arrange a test drive so that you can get a closer look at your favorite Audi A5 models and get the hands-on experience you need to make an informed decision going forward. If you have questions for our team of Audi experts, please don't hesitate to get in touch with us.