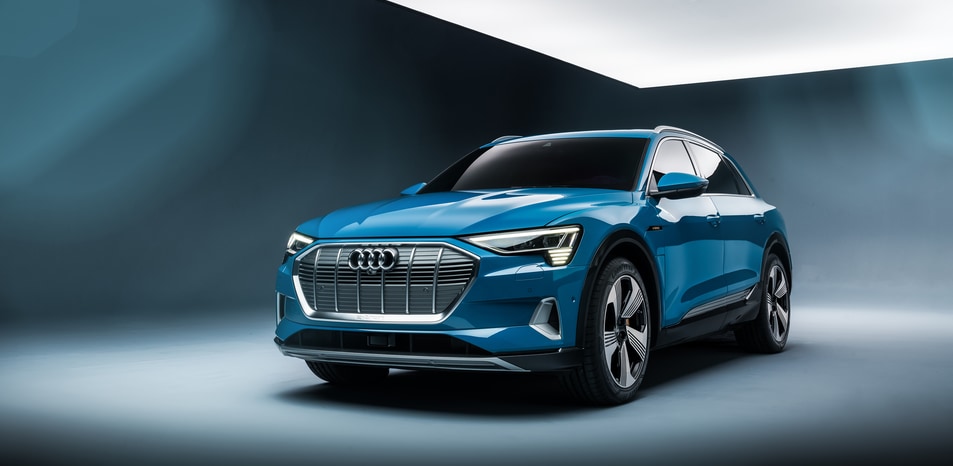 Audi e-tron vs. Tesla Model X
Electric Luxury SUV Comparison
Compare The Audi E-Tron Versus The Tesla Model X
Luxury. Electric. Powerful. SUV. - These words aren't normally used to describe the same vehicle. That is until you consider the new Audi e-tron and Tesla Model X. Both of these stunning, new, electric, luxury SUVs prove that you can have it all and that you deserve to take advantage of the opportunity the Audi e-tron and Tesla Model X provide.
Have You Seen The First Luxury Electric SUV Audi Has To Offer?
The new Audi e-tron is the first electric SUV in the Audi brand and is one that every Miami, Pinecrest, and Coral Gables driver will want to consider. Showcasing the lavish interior features that the Audi brand is known for and combining it with an impressive all-electric range and enough power to get your adrenaline flowing, the Audi e-tron is blasting into the electric SUV market and is ready to prove it has what it takes against even its toughest competitors.
Here are some fast facts about the new Audi e-tron we know our Miami and South Miami drivers will love.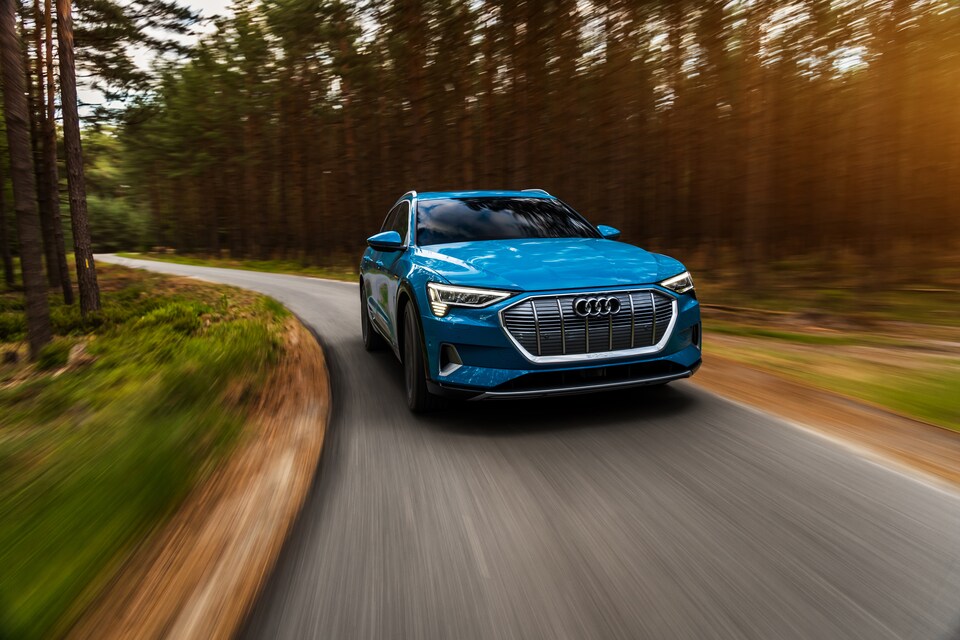 150-kilowatt DC fast charging
54-miles of range with just a 10-minute charge
204-miles over-all range
Zero to 60 miles-per-hour acceleration time of 5.5-seconds
Up to 402-horsepower and 300-kilowatts of power
Up to 4,000-pounds of towing capability
And much more!
What Are The Differences Between The Audi E-Tron And The Tesla Model X?
The Audi e-tron is not alone in the luxury electric SUV game. The Tesla Model X is also available for Miami and Doral FL drivers that want the ease of luxury combined with the space and efficiency that they crave. While both models offer similar features, these two do differ in multiple ways. Here are a few key differences that stand out.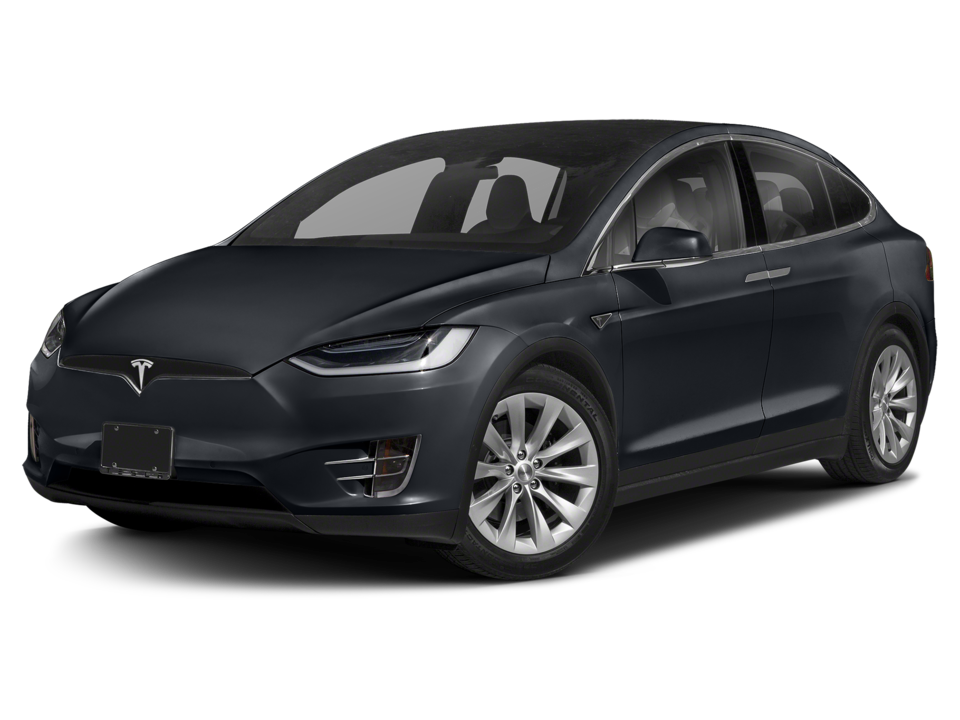 Technology - Known for their technological advancements, the Tesla Model X offers many outstanding tech features and devices. The Audi e-tron, though, comes with many technological details that the Tesla model does not. These features include a 360-degree camera, which is great for backing up out of tough parking spaces, massage seats for the front driver and passenger, digital mirrors, a heads-up display that lets you keep your eyes on the road, and much more.
Price - There's no denying that the Tesla Model X is more expensive in every way than the Audi e-tron. Not only does the Tesla Model X cost tens of thousands of dollars more than the comparable Audi e-tron trim levels, but it also is pricier with every available feature and upgrade. For example, the Audi e-tron charges far less for their exterior color options than the Tesla Model X as well as for their tire choices.
Customizations - The Tesla Model X is stunning, but it doesn't offer many customizable features. To truly make your luxury electric SUV your own, you'll want to choose the Audi e-tron.
Visit The Collection Audi To Learn More
If you're interested in testing the new Audi e-tron for yourself, we'd love to have you stop by our The Collection Audi dealership. Get behind the wheel to see how amazing the electric powertrain behaves, sink into the luxurious cabin, and discover the new technological details for yourself. If you have questions, don't hesitate to ask one of our many Audi sales consultants, as we'd love to help you decide on the best Audi model for you!