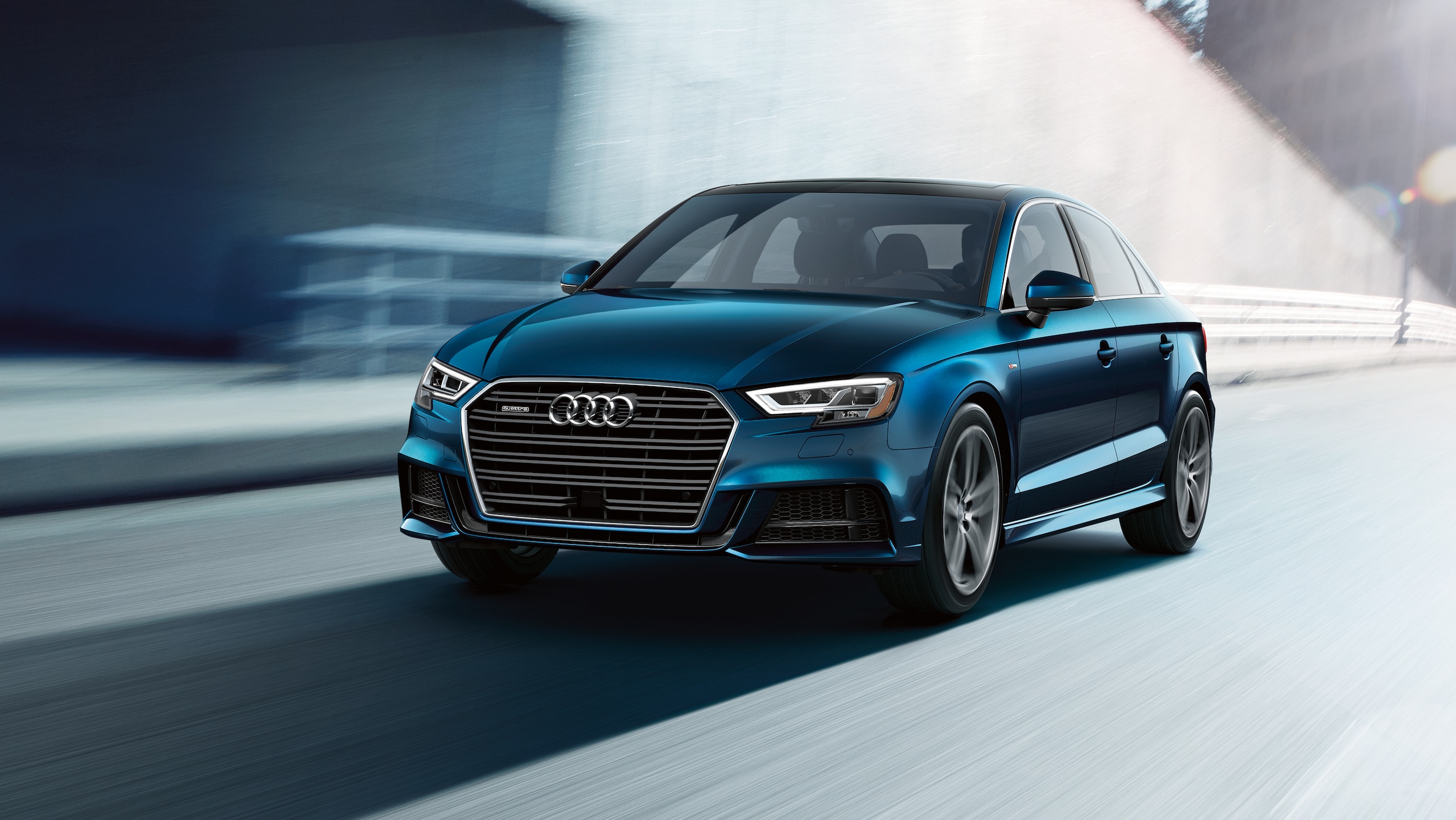 ​
When Miami drivers are searching for a new sedan or convertible many consider leasing the Audi A3. Whether it's the impressive engine options, the sophisticated design qualities, or the combination of luxury and technology lying within, we understand why the lavish, yet small Audi A3 is a popular choice. Here are a few reasons why Miami drivers love to lease the new Audi A3.
Fun To Drive - From its sporty 2.0-liter four-cylinder engine and the standard quattro® all-wheel drive system to the many included and available high-performance features the Audi A3 is a luxurious sportscar that's small enough to easily glide through every Miami street and Coral Gable parkway.
Stunning, Lavish, And Technologically Sound - With its gorgeous exterior design and extravagant interior features, the Audi A3 leaves a lasting impression and allows you to relax wherever your journey takes you. Its technology and safety features also help you get there with ease.
Leasing Gets You The Latest Features - When Miami drivers lease the new Audi A3, they get the latest designs, technological upgrades, and performance options available. They can opt to switch to the most current model when their short lease is over as well, keeping you always up-to-date.
Leasing Is Less Expensive Up Front - If you're looking for lavishness, you'll find it in a new Audi A3. If you're looking for the less expensive upfront option, leasing is for you. Most leases have lower monthly payments than loans and include a low or no down payment option.
Visit The Collection Audi To Lease Your Audi A3
If you're in the Miami area and you're interested in leasing your new Audi A3, we recommend visiting our The Collection Audi dealership. We have a wide array of new Audi models from which you can choose, and we'd love to offer you a test drive today!