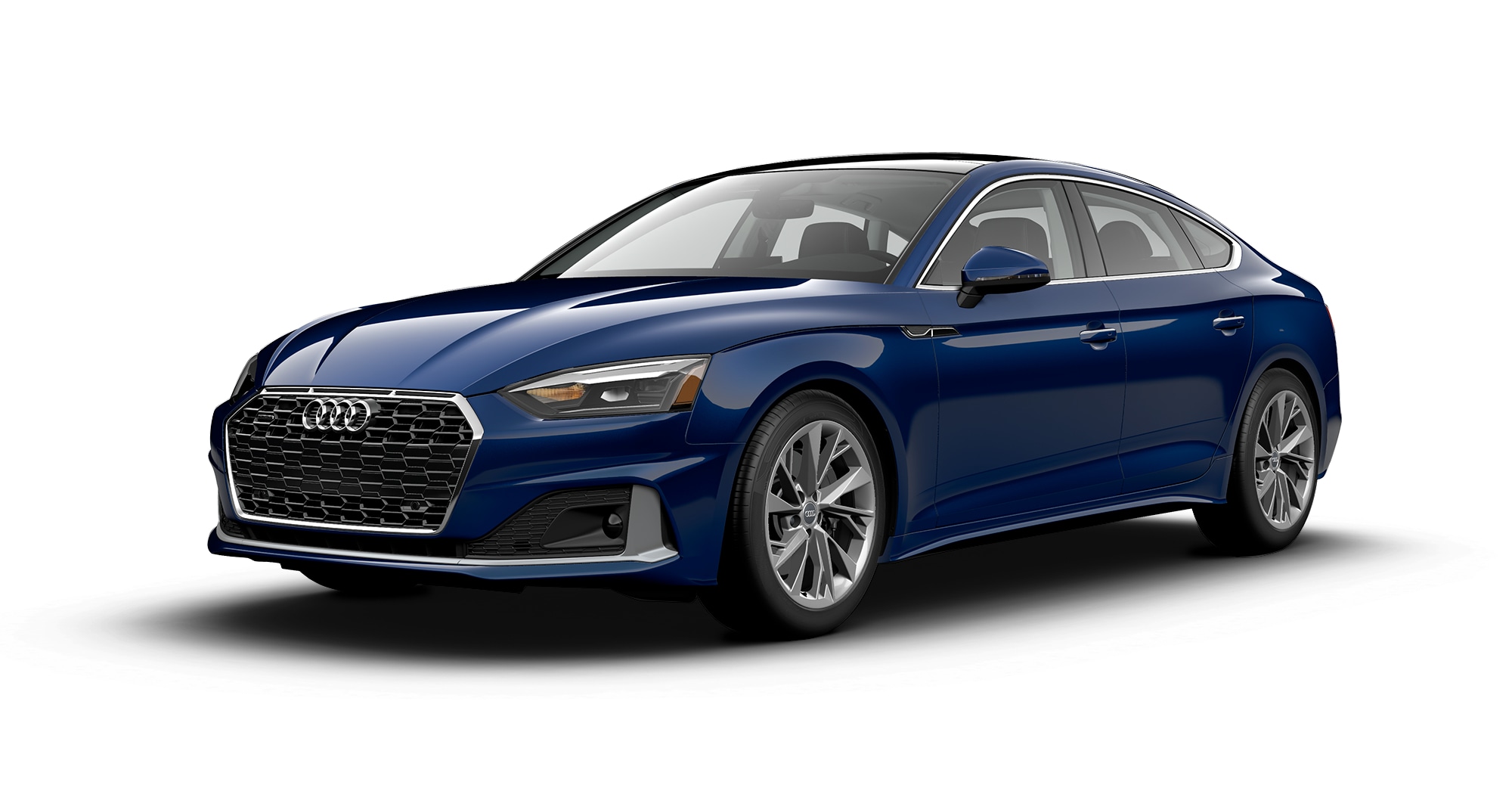 ?
The Audi A5 comes in three stunning body styles, the Audi A5 Coupe, Audi A5 Sportback, and Audi A5 Cabriolet. While this is great for reaching a wide array of our Miami and Coral Gables drivers, it can be overwhelming if you aren't sure which type of Audi A5 you'd like. Here are a few differences between each to help you decide.
Audi A5 Coupe - The Audi A5 Coupe is a two-door luxury sports car that contains a sloping rear roofline and plenty of extravagant features. It includes the 2.0-liter TFSI® I4 quattro® all-wheel drive powertrain and drivetrain and can go up to 248-horsepower and 273 pounds-feet of torque.
Audi A5 Sportback - The Audi A5 Sportback is a luxury sedan that comes with more passenger space to spread out and four-doors for easy access. It also includes a 2.0-liter TFSI® I4 engine as well as the quattro® all-wheel drive and is sure to stand out with its classic Audi style.
Audi A5 Cabriolet - The Audi A5 Cabriolet is a convertible that's ready for the warm Florida sun. It follows the design of the coupe, with its two-doors and amped up powertrain, but also includes the roof-off option that we all love.
Find Your New Audi A5 At The Collection Audi
Whether you know exactly which Audi A5 you'd like or you are still questioning which model would best fit you and your lifestyle, we would love to have you take a closer look. Browse through our current Audi A5 coupes, sportbacks, and cabriolets, and schedule a test drive at your next convenience. As always, our The Collection Audi team is here to help however you need, and we'd love to answer your questions today!