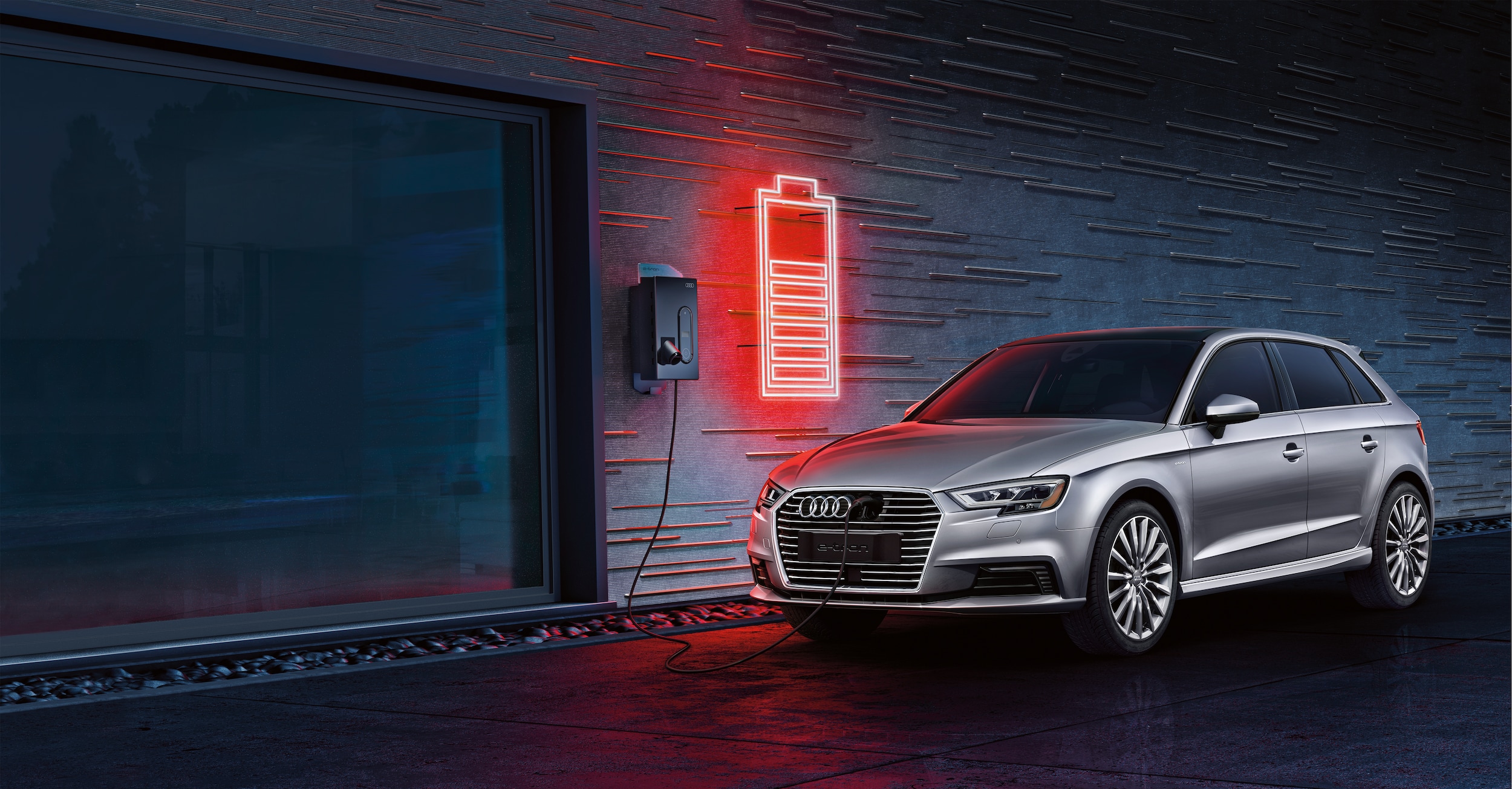 ?
We've been waiting, as patiently as we could, for the new Audi e-tron® to make its appearance at The Collection Audi and now the time has arrived! This all-electric Audi SUV is not only stunning and luxurious, as every Audi model should be, but it's ready to stand out with its pure-electric powertrain, impressive technological advancements, and outstanding safety features.
Why Our Miami, Coral Gables, And Beyond Customers Will Want To Take A Closer Look At The New Audi E-Tron
While the Audi e-tron® comes with a long list of incredible features and options, here are three that we know our Florida drivers will love.
Ready To Move Performance - Whether you tend to get stuck in stop-and-go traffic, or you love the longer way to the office, the Audi e-tron® has the power and performance that you need. You'll find up to 402-horsepower and 300-kilowatts of energy along with up to 4,000-pounds of towing capability and an acceleration time of zero to 60 miles-per-hour of 5.5-seconds.
Electric Power - With the 150-kilowatt fast charging option, you can fully charge your battery in just nine hours. Once fully charged, your Audi e-tron® can go up to 204 miles. Stop at any of the many charging stations along your journey and get up to 54-miles of range with a 10-minute quick charge.
Technological Improvements - The Audi e-tron® comes with the latest Audi technology that will make your life both easier and much safer. From the Audi MMI® touch response system, which comes with a 10.1-inch touchscreen, to the high-definition digital Audi Virtual Cockpit display, there's some form of electronic device surrounding your Audi e-tron®.
If you're interested in learning more about the new Audi e-tron®, we suggest stopping by our The Collection Audi dealership. We offer a wide array of new Audi e-tron® SUVs that are each available for a test drive today!