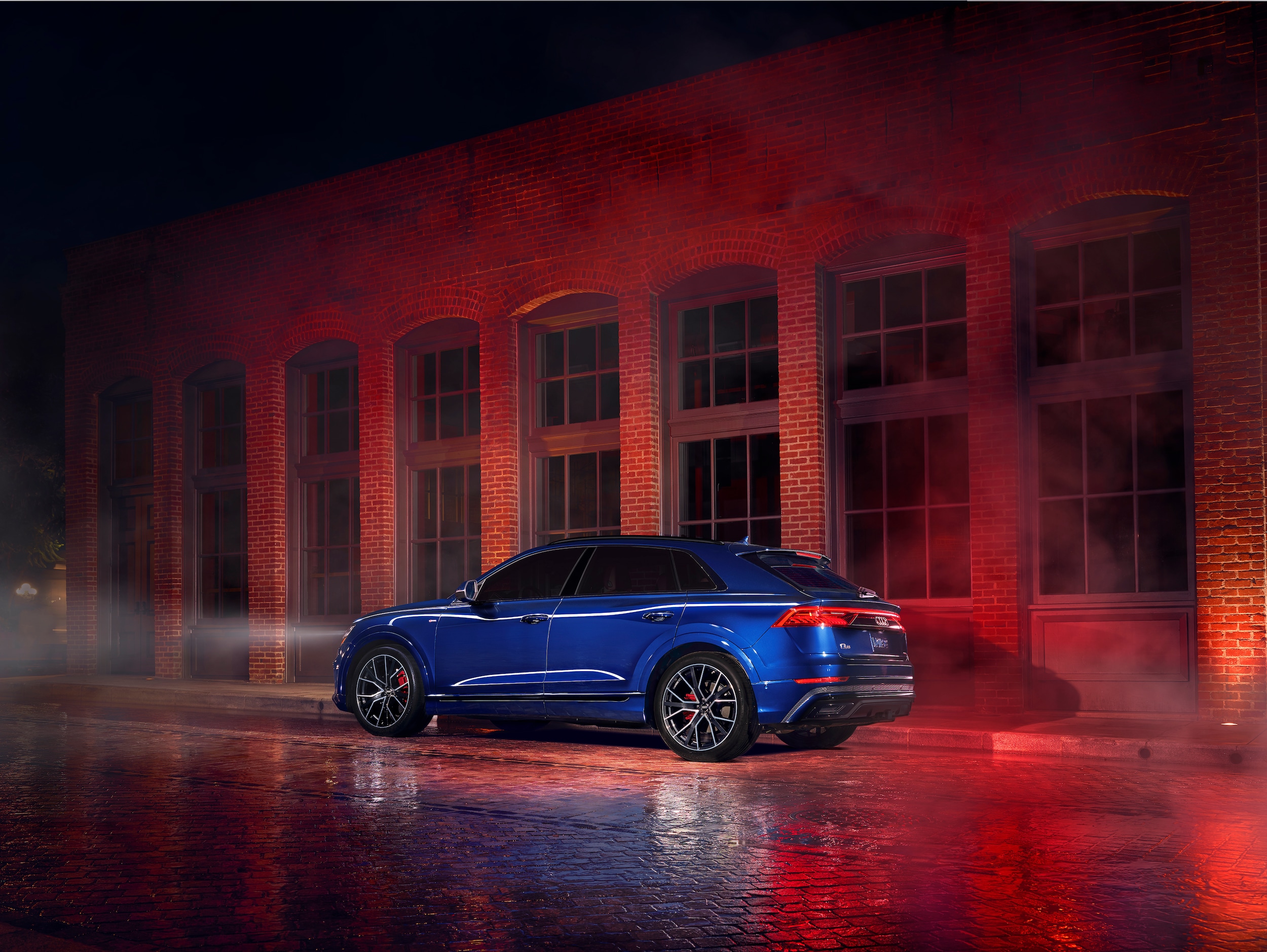 ?
The latest in Audi vehicles, the all-new Audi Q8 is here to take the compact SUV market by storm. This modernized SUV combines a unique, bold, and breathtaking design with the performance features of a sportscar, the space of a compact SUV, and the innovative technological features of the future. We know that our Florida drivers will be head over heels for the new Audi Q8 and encourage you to stop by our The Collection Audi dealership to be one of the first behind the wheel.
Just Try To Pry Your Eyes Away From The Audi Q8
One of the most impressive parts of this new Audi Q8 is the design qualities that it contains. On the outside, Miami drivers will be enthralled by its carved out lines, brilliant color schemes, and all-new LED taillights with animation, HD Matrix-design headlights, and LED taillights with dynamic indicators. This athletic design transforms into a technologically packed interior, all while keeping its Audi brand luxury, and allows for up to five people along with plenty of cargo space. Whether you're on the road in Coral Gables or you're sitting in the passenger seat of the Audi Q8 in Pinecrest, the Audi Q8 is guaranteed to leave a great impression.
Visit The Collection Audi To Get Behind The Wheel Of The All-New Audi Q8
When you're ready to lease or loan one of our new Audi Q8 SUVs, we encourage you to visit our The Collection Audi dealership, located in Coral Gables and just outside of Doral and South Miami. We would love to show you around each trim level, are ready to offer you a test drive, and look forward to helping you lease your new Audi Q8 soon!