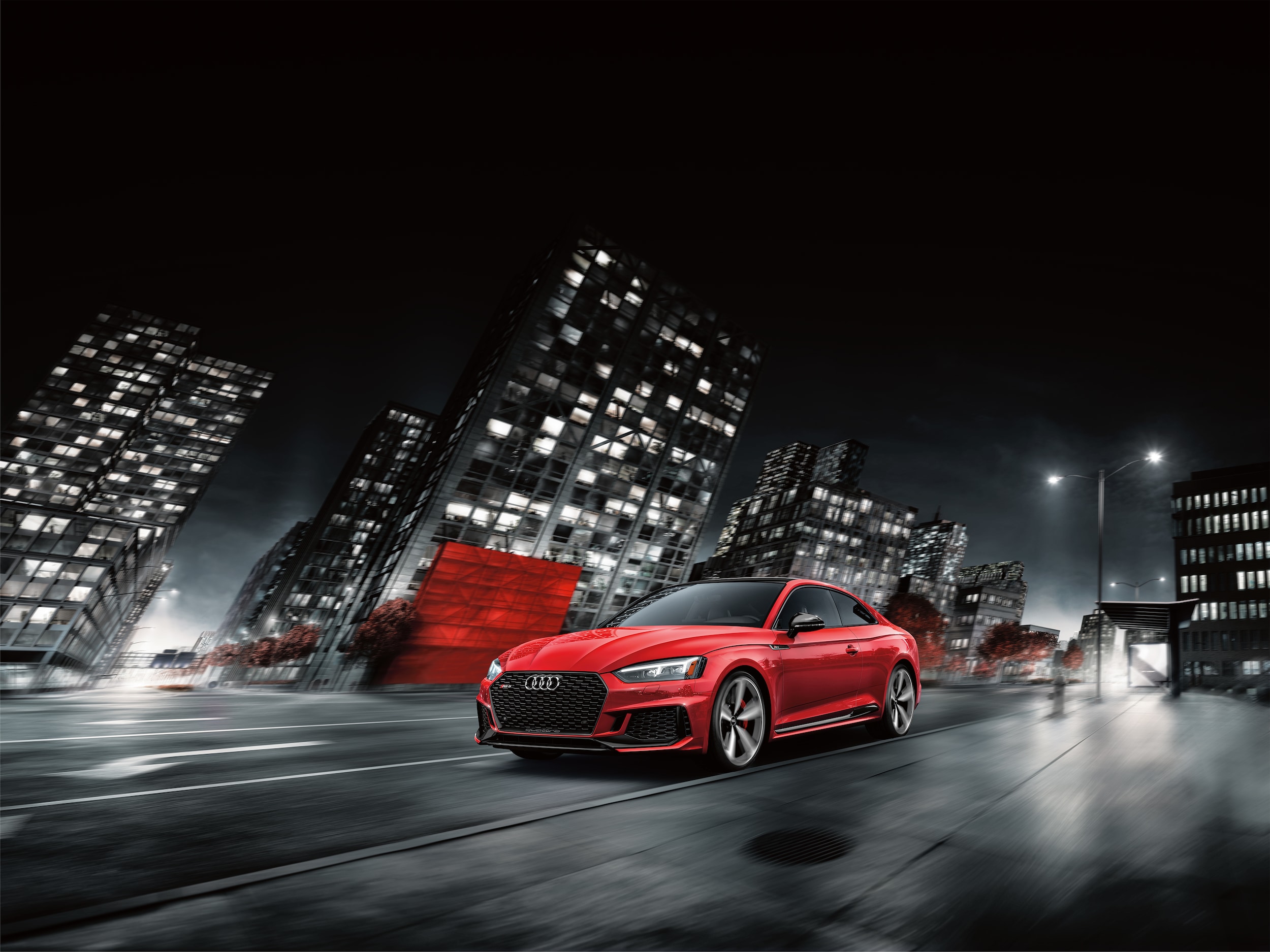 ​
If you've been around the Audi brand, then you've most likely heard of the Audi RS models. But what does RS stand for and where did the RS lineup come from?
RS Equals RennSport
Translated to English, RennSport means Rally Sport, which represents the Audi RS brand perfectly. From the very beginning of the RS models in 1994 to the current lineup of impressive Audi RS cars, these vehicles have always stood for sport, power, and performance. Here are a few of the past and present Audi RS models that stand out.
Past Audi RS Models
1994 Audi RS 2 Avant - While it may have looked like a boring wagon, the Audi RS 2 Avant packed quite the punch. It contained many of the same features as the Porsche 911 and was ready to move.
2000 Audi RS 4 Avant - Wider and more powerful, the successor of the Audi RS 2 was making its own way in the sport wagon world.
2002 Audi RS 6 - Containing a 4.2-liter V8 engine that produced up to 444-horsepower, this Audi RS 6 mimicked the look of the Audi A6, but with more power.
Present Audi RS Models (Available in the U.S.)
Audi TT RS Coupe
Audi RS 3 Sedan
Audi RS 5 Coupe and Sportback
Audi RS 6 Avant
Audi RS 7
Future Audi RS Models?
Learn More By Visiting The Collection Audi And Talking With One Of Our Sales Consultants
If you're looking for a new sporty vehicle that offers plenty of power and the luxury you deserve, you'll want to stop by our The Collection Audi dealership to see which Audi RS models we currently have available. From the Audi RS 3 and the Audi RS 5 to the all-new Audi RS 6 Avant, coming soon, our new inventory offers many of these impressive rally sport vehicles. Stop by for a test drive to see how amazing they truly are or swing by to discuss how you can take a new Audi RS back to your Miami or Coral Gables home today!