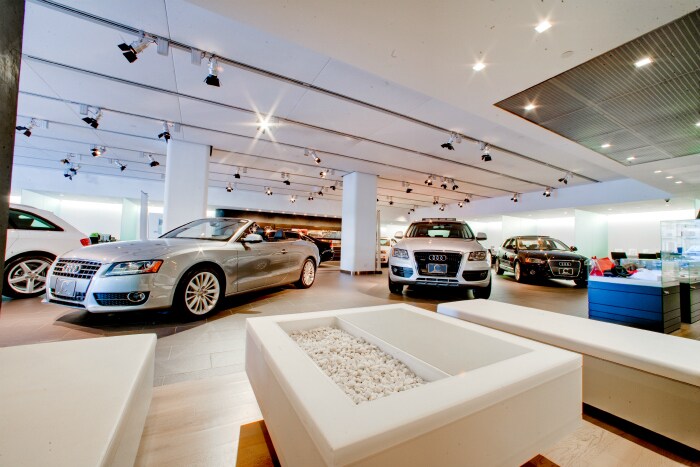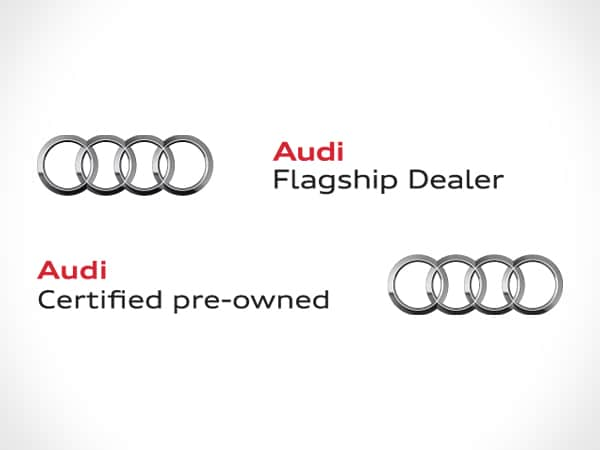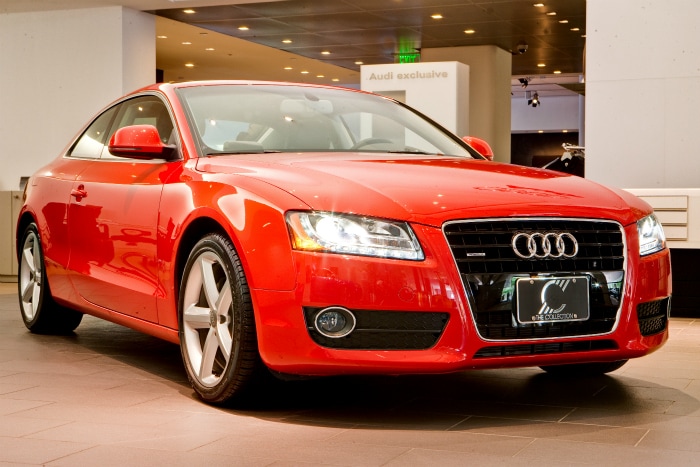 It began differently for each and every one of us. The stories are countless, but the end result is the same. At some point in our lives, we fell in love with cars. And we've been relishing the drive ever since.
At THE COLLECTION, we celebrate this love of cars in everything we do. For over 30 years, we've built our business upon successful, long-term relationships with our clients. We've built it upon a dedication to exceeding customer expectations. And we've done it all because of our common love for the thrill of the drive. From our passion for Audi, to our unparalleled customer service, it all comes from the same inspiration. Welcome to THE COLLECTION Audi, we hope you enjoy your visit.
We have a strong and committed sales staff with many years of experience satisfying our customer's needs. Feel free to make yourself at home as you tour our site. Browse our inventory online, request more information about vehicles, set up a test drive or inquire about financing. And, if you need any further assistance, or would like to try one of our amazing Audi vehicles on the road, feel free to come by the dealership, call us at 305.444.5555, or fill out the contact form on this site.
THE COLLECTION Audi is not your typical dealer, and we get some common questions about our unique features.


Does it cost more to lease or purchase an Audi from THE COLLECTION because of our facility?
Actually, not at all. Because we represent seven world-class brands operational costs are split over all the makes we represent. Therefore, as a valued customer of THE COLLECTION, you will enjoy all the benefits of shopping and servicing your vehicle at our world class facility, for less!
Is getting to THE COLLECTION inconvenient?
Not at all! THE COLLECTION is conveniently located on the corner of Ponce de Leon Boulevard in Coral Gables. We are just minutes from Miami Beach, Pinecrest, South Miami and Coconut Grove. Our new car facility is just a few blocks off US1, so finding our dealership is quite easy. Plus, we boast complimentary valet, so parking is enjoyable and stress-free.
I feel intimidated by the other brands you sell and the size of your facility. Is your sales team friendly and approachable?
At THE COLLECTION, we believe our biggest asset is our team. Over our thirty year history, we have amassed a family of employees that is the best in the business. Couple that with rigorous factory-training and certifications, and it's no wonder that our customer base of more than thirty thousand continues to shop with us, generation after generation. We pride ourselves in relationship selling and treat each client like a member of our extended family.

As an Audi customer, do I receive the same customer benefits a Ferrari or Aston Martin customer would?
All customers of THE COLLECTION are treated exactly the same, whether you own a $30,000 vehicle, or a $300,000 vehicle. This Championship Treatment as we call it, is one of our core philosophies and fundamental to the success of our dealership. From the moment you drive into our valet area, to our complimentary refreshment lounge and friendly concierge team, you'll feel THE COLLECTION difference. Please come experience it first-hand. We invite you to contact
Luisa Anceriz
, Director of Customer Experience, for a private tour and enjoy the Championship Treatment for yourself.
My time is so valuable, how will THE COLLECTION make the auto purchasing process simple and easy?
We realize that "time is money." That's why we've implemented some key time-saving tactics like digitized contracting. We also have two Finance Managers dedicated exclusively to Audi, so that your time with us can be spent enjoying your test drive and getting to know your new vehicle.
What's the benefit of bringing my car into service at THE COLLECTION once I have bought or leased it?
At THE COLLECTION, your car will only be handled by factory-trained and certified technicians. These technicians are experts in their field using only manufacturer-approved parts and techniques. They also work in a climate controlled environment which means our technicians are comfortable and at ease while working on your Audi. Your Audi is always kept indoors and is hand washed before delivery. Simply put, your car is in the best hands possible when at THE COLLECTION. Plus, we make it easy for you to schedule service appointments in one of three ways: call 305.444.1111, E-mail appointments@thecollection.com, visit
www.thecollection.com/appointments
. Lastly, we offer complimentary VIP shuttle service, courtesy Audi loaner cars and Express Service on most Audi models.